Who is a missionary?
A popular English Dictionary defines 'missionary' thus: One who is sent on a mission.
While this definition is good enough on a general note, for the purpose of this write-up, a more detailed definition is necessary hence the following question:
Who then is a christian missionary?
A christian missionary is one who is sent on a Mission by God.
"And he said unto them, Go ye into all the world, and preach the gospel to every creature. (Mk. 16 :15) .
In the light of the above, it follows that every saved, born-again child of God is a missionary. It also follows that Missions, Soul Winning and Evangelism – in the context of Mk 16 :15 – is not a suggestion or mere advise. On the contrary, it is a command.
"…Therefore thou art inexcusable, O man…" (Romans 2:1) if your 'very tight and busy schedule' is the reason why you are not involved in missions.
Admittedly, not every born-again child of God has the calling of a full time, front-line missionary. In fact, not even all the Apostles were full time like Paul. While the Pauls, Barnabases and Silases were out as field missionaries, others were home based, supporting them in prayer, cash and in kind. So, if your busy schedule cannot allow you to go, you can become a home-based missions supporter, raising prayer and financial support for frontine missionaries.
Now, child of God what is your answer to this all-important question of all times:
"… I heard the voice of the Lord, saying, Whom shall I send, and who will go for us?" Isaiah6:8
(1) Is it, like Isaiah, "Here am I; send me?" or (2) "Here am I Lord, but send them?"
Beloved, if number one is your answer to the question above, then I will challenge you to STEP out of your comfort zone and STEP OVER to where the real action is: THE COMBAT ZONE OF WORLD MISSIONS!
Join us today to take the gospel of Jesus Christ to the over 900 Unreached People Groups of Africa and contribute your quota to world evangelization.
Be part of God's End-time Mandate to reach the nations for Jesus and in the process, lay up for yourself, TREASURES in the Bank of Heaven where neither moth nor rust can destroy.
Willing to go as a Front-Line Missionary? We will give you the requisite training.
Willing to go as a home-based WILLING MISSIONS PARTNER (WMP)? We will provide you with the apposite platform to operate.
You can also take advantage of our Holiday Mission Trips to experience first-hand, the exigencies and exciting thrills of a Front line Missionary on the mission field.
Want to learn more? Then click the link below.
Or call: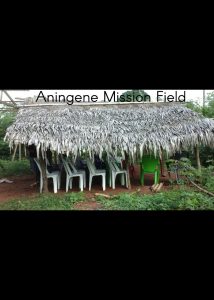 ☎ +234-803-490-9121; +234-817-679-4557