A Grievous Error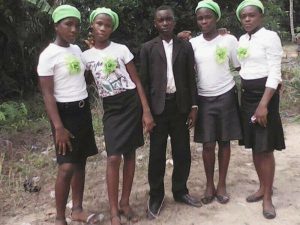 More
A GRIEVOUS ERROR
"…A GRIEVOUS ERROR…"
A missionary on the mission field is like a soldier on the battle field. Without adequate supply of armor and ammunition he will succumb to the superior fire-power of the enemy.
It is, therefore, a grievious error that children of missionaries, INSTEAD of being at school, go rat hunting – not because they hate education but for the simple and painful fact that the schools are either not available or not affordable.
This is happening in a situation where the Church, the major stakeholder in the missions enterprise is wasting her stupendous financial resources in erecting monuments – cathedrals and towers of Babel – which have no eternal value.
The Church of Christ which, unfortunately, has become the sleeping giant should be roused from her slumber and open her eyes to her enormous responsibility in world missions. I hope she wakes up soon enough.
However as she snores, I challenge you, child of God to come to the aid of these hapless children. Your contribution, TODAY, as a Willing Missions Partner (WMP) can provide the much needed armor for these missionaries and place their children in school.
Willing to become a Willing Missions Partner (WMP)?
Willing to be part of what God is doing among Unreached People Groups of Africa?
Contact us today for more information.